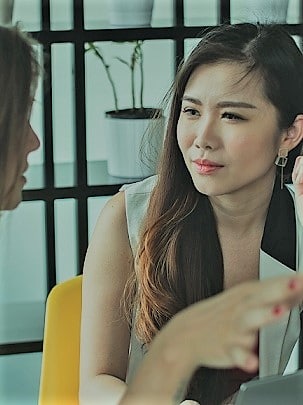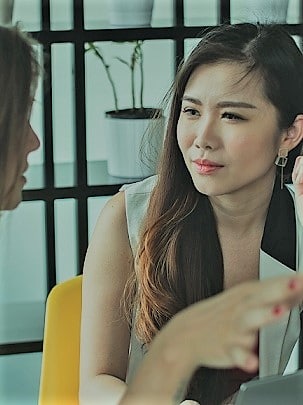 What is Coaching?
We believe everyone is a leader, and a life well-lived is one where you are continually moving on a journey of learning, growth and transformation.  Coaching provides a framework for you to expand and grow your range through conversation, actions, and awareness—and gets you outside your comfort zone, exploring your own boundaries and becoming aware of the impact you're having around you.
When can Coaching help?
An experienced leader is facing difficult professional or interpersonal challenges
Emerging entrepreneurs/leaders who need to discover their leadership strengths and areas for development
A talented new hire needs a successful and accelerated integration
A high potential employee needs help and encouragement to take the next step
An individual is uncertain about their path as they struggle to optimize their own capabilities and happiness
A team is struggling with interpersonal dynamics and wants to optimize their performance
And many other situations where you want to bring out the very best in people
What is the difference between coaching and consulting?
A coach develops a one on one, confidential, trusting relationship and helps their client find their own solutions to the problems and challenges of life and work, including effective leadership. 
A consultant brings specific technical and subject matter expertise and delivers a plan with recommended solutions and an implementation plan.
We customize our approach
Every coaching situation is unique.   We will work with you to develop a detailed understanding of your expectations and outcomes, and deliver a customized plan.
If we are engaged by an individual, we contract with that person directly.  If we are engaged by an organization, we contract on confidentiality, boundaries and how any reporting will happen, with the full involvement of the coaching client. 
Coaching can be fun, creative and inspiring and it can also be tough, hard work and occasionally uncomfortable.  Fiona's coaching is always action-oriented and the client should be open to exploration and ready to take accountability for driving forward the learning. 
What do our clients say?
"I have known and worked with Fiona as a client and more recently as my Coach.  As the Founder and President of a mid-sized consulting company, her support has been invaluable, especially as we navigate the current turbulent times.  Fiona's consulting and executive HR Leadership experience provides her with a wealth of knowledge that is highly beneficial and her genuine care, thoughtful questions, and ability to gently guide one to possible approaches, solutions, and more has enabled me to manage a myriad of situations.  I highly and wholeheartedly recommend Fiona". 
President
"Fiona's coaching style fosters routine reflection, practical accountability, and self-guided development – three areas that are too often forced to the backburner.  Her extensive business and management experience are invaluable when working through short and long term business and staff challenges.   And she encourages perspective on the wider spectrum of life, including my role as a husband and father."
Business Leader/Entrepreneur
"Coaching with Fiona was the best! I led the discussion and Fiona would interject with great thinkable questions. It was great to have affirmation that just because it's business doesn't mean it can't be fun! Together we carved out the bones of our new product offering, with hard and soft deadlines and accountability. I wish I had ten more hours with Fiona!"
President/Entrepreneur
"Fiona challenges me to think outside the box which has encouraged me to take the next step in my career. There are no obstacles too big or too small as we try to solve them together. It has been a very positive experience working with Fiona!"
Early Career Professional